A garage adds value to your biggest investment, your home, and protects your second biggest investment, your car. Garaging a vehicle could mean lower auto insurance rates because the vehicle is protected from damage during a storm. A garaged car is also less likely to be vandalized or stolen. What are the considerations in building a garage?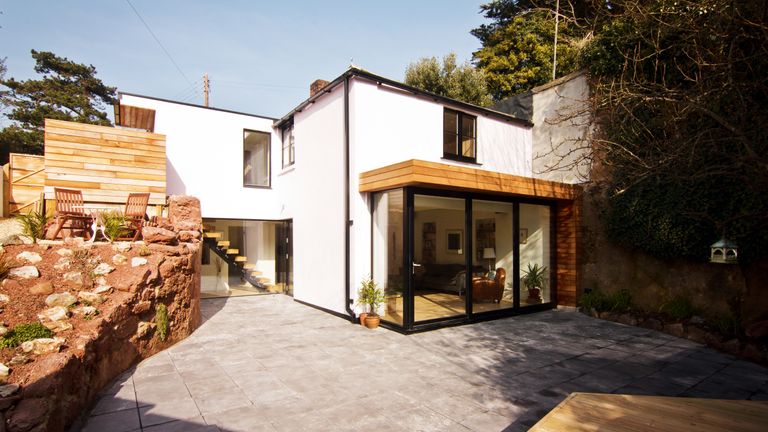 Check Local Building Codes
Before talking to the building inspector figure out if you have enough land to accommodate a garage. If adding a garage means crowding the borders of your property check local ordinances to see how close to the boundary line you can build. Other sources of information about local building codes include architects, contractors, and lumber yards. Other factors that determine if you can add a garage might be the height of the garage, how much of your property you can pave or build on, and the configuration of your driveway. Local building codes can include any number of design and construction restrictions on garages.
Attached Garage vs Separate Structure?
There are two types of garages attached and freestanding. Before making this decision you will once again want to check local building codes because attached garages are prohibited in some communities. An attached garage offers the protection of going from the garage directly into the house. An attached garage can double as a storage room or laundry room. Aesthetically an attached garage may look better. The downsides are the possibility of higher home owner's insurance premiums and exhaust fumes leeching into the home according to doityourself.com. A detached garage keeps exhaust fumes out of the home. A freestanding garage costs less to insure. Depending on its proximity to the house you can avoid the elements by connecting home and garage via a breezeway.
Building Costs
A do-it-yourself guide to building a garage can be purchased for around $12.00. The cost of pre-made building plans will be determined by the complexity of the structure. On the low-end plans can cost $20.00 and go as high as ten times that amount. Materials for say a 3 car garage will cost roughly $7,500.00-$10,000.00. Prefabricated kits start at around $5,000.00 and can exceed $14,000.00. The cost of pouring a cement slab will figure into the cost of a kit.
The website Dimensions Info places a minimum size of a three car garage at 32'x24′ or 768 square feet. The cost per square foot for a professionally built garage is $35-$55 per square foot. Using those figures a basic three car garage will cost between $26,880.00 and $42,240.00. The prices mentioned are approximations based on averages and do not take into account potential additional costs.
A garage increases the value of your home and may save you money on auto insurance. Before building determine if your property will accommodate a garage and ask about local building codes. The average cost per square foot of building a garage is $35-$55 using a contractor.